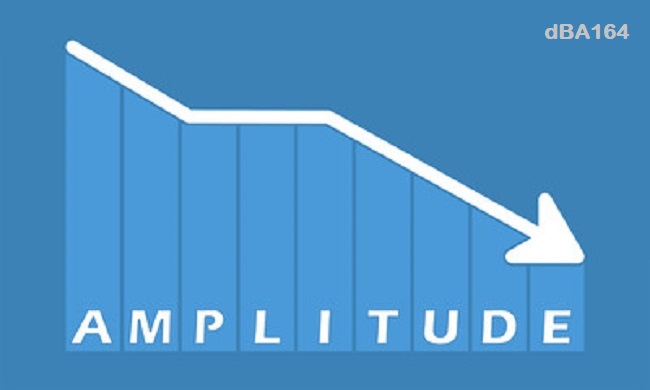 amplitude: The amount of a signal. Amplitude is measured by determining the amount of fluctuation in air pressure (of a sound), voltage (of an electrical signal), or numerical data (in a digital application). When the signal is in the audio range, amplitude is perceived as loudness.
–A playlist featuring 10 recent electronica gems you should definitely dig!–
Bismodi – 'Mr Sinister'
[trap/dubstep]
An authoritative trap/dark dubstep mix, destined for repeated listening by Perth-based produced Bismodi.
AngstAmr – 'xEnErgy'
[instrumental hip-hop]
One can easily get the "urban void" vibe from this stunningly uncommon instrumental hip-hop treat..
Aalson – 'Underwater'
[deep house]
French producer Aalson recently gifted us with another stunning, 8+ minute deep house opus, featuring addictive soundscapes and immaculate production!
juuku – 'undo'
Hope you are ready for the 3-minute, future bass bliss by the up-and-coming juuku! Yup, you may smile!
[future bass/trap]
Loosie Grind – 'Wildfire'
[nu-disco/indietronica]
We just cannot stop shaking our body to the wild, nu-disco banger by the Australian artist, vocalist and DJ, Loosie Grind.
Klaz – 'Work It'
[chillwave]
Ideal time to chill out a bit with the latest release by Amsterdam and Normandie based artist, Reinder van Zalk, aka Klaz. Smooth and sexy!
DeLaye – 'EUCLIDEA'
[glitch/experimental electronic/vapor twitch]
Experimental electronic heads should by all means check out 'EUCLIDEA', an ideal taster from DeLaye's recently released debut EP 'BLANKSPACE'.
Bloodkedelic – 'To The Darkness'

[melodic techno]
Outstanding melodic techno by Tunisian producer Bloodkedelic, vital for the post-COVID, warehouse parties.
Amo De Viénn – 'Encode'
[experimental electronic/downtempo]
'Encode' is a mystic, downtempo, sonic treat by Belarus-based musician Amo De Viénn. Fans of Jon Hopkins, Rival Consoles, proceed immediately!
HENRI VICTORIOUS – 'ISLE OF DOGS'
[jungle/idm]
Hold your breath! After the introductory 1st minute there comes the jungle-y idm inferno by Brit producer HENRI VICTORIOUS!
Warning: Sounds that are 85 dBA or above can permanently damage your ears. The more sound pressure a sound has, the less time it takes to cause damage. For example, a sound at 85 dBA may take as long at 8 hours to cause permanent damage, while a sound at 100 dBA can start damaging hair cells after only 30 minutes of listening.
Check also:
Christos Doukakis