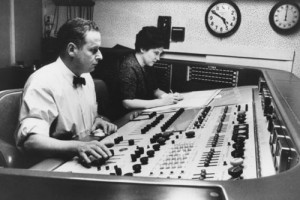 Famous jazz recording engineer Rudy Van Gelder has died at the age of 91. Almost five decades of career albums, Rudy Van Gelder engineered many jazz classics, such as John Coltrane's 'A Love Supreme', Herbie Hancock's  'Maiden Voyage', and Miles Davis' 'Walkin'', among others. Closely associated with Blue Note label, he recorded with many genre names such as Thelonious Monk, Sonny Rollins, Art Blakey, Joe Henderson, Freddie Hubbard, Wayne Shorter, and Horace Silver,
Richard Cook described Van Gelder's unique method of recording and mixing the piano "as distinctive as the pianists' playing" itself.
Christos Doukakis
Below, you can listen to hte Thelonious Monk's tribute to Van Gelder, that he composed in the mid 1950's.