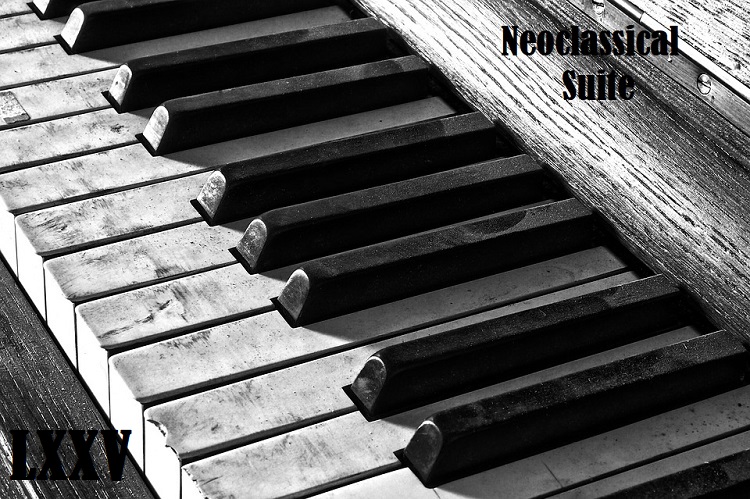 Neoclassical Suite is a column that will present 7 recent, distinctive tracks of the neoclassical-modern classical-contemporary -and beyond!- music field. 
Note: All Bio/about sections provided/written by the artists.
The Players
Nicolai Kornerup

(neoclassical, jazz)
The first piece from pianist and composer Nicolai Kornerup's forthcoming solo album 'Circles', is a transcendent composition with gentle, jazz elements and cinematic beauty, composed in all 24 keys…
"With his band, Mames Babegenush, Kornerup has released five albums and played concerts worldwide, for instance in Carnegie Hall, New York City, at Roskilde Festival and at Bergen International Festival. For his latest release, he received a prestigious award, The Carl Award in the category "Composer of the Year – Roots". For many years, he has composed music with the Danish-Zambian artist Kwamie Liv. Their interpretation of the iconic Danish singer Kim Larsen's "Pianomand" is already a classic. Kornerup has also worked with and composed tracks for artists such as Soleima, Kwamie Liv, Andrea Pellegrini, Perfume Genius, DR Big Band, Thomas Dybdahl and The Danish String Quartet." (Nicolai Kornerup)
Sanctuary
(neoclassical, orchestral, epic music)
An epic neoclassical masterpiece…. 'In Absolute'….Emotion, beauty, power.. Among 2021's highlights!
"Sanctuary is a composer and visual art collective based in Los Angeles. Crystalline orchestral and choral packed with emotional elements blend with intriguing foley. Sometimes intimate, sometimes epic, Sanctuary caresses dark themes with intense visual vignettes and haunting, widescreen music, challenging their audience to join them on an inward journey.." (Sanctuary)
Jordi Forniés
(neoclassical, solo piano)
A beguiling solo piano, neoclassical composition, which according to its creator 'was  inspired by the month of December. A month when I use to question many things, what I did during the year, what the next year will bring, a question that always brings the same answer… Who Knows?'
"Jordi Forniés is a Spanish musician, composer, and visual artist based in Singapore. His works are characterised by a continuum between tender overarching refrains and defined sequences with increasing momentum.
Always contemplative and expansive in nature, his compositions draw on neoclassical and ambient electronic music. Forniés composes for piano, strings, and small ensembles, working with studio recordings alongside electronic elements.
His first album Loudly Quiet will be released in 2021 together with his forthcoming solo exhibition under the same name. The album is a hopeful and poignant collection of compositions for piano and strings which each focus around an individual story or transient moment.
He has often worked in collaboration with others including Bouvaque with photographer and filmmaker Han Sungpil for which Forniés' created a piano and string quartet score. He has composed for films including Caroline Fink's epic documentary about the receding of the largest glacier in Switzerland, Aletsch: Of Ice and Men, 2016, and made music for documentaries and video installations with Gitta Gsell. He also worked on Yan Wang Preston's major project Mother River, which was exhibited at the Venice Biennale in 2015.
A classically trained pianist since childhood, educated at Conservatorio Profesional de Música de Vila-seca in Spain, Forniés returned to music study in 2017 gaining an MFA in Music Composition and Orchestration at Chichester University in the UK. He is a member of the Composers Society of Singapore.
To check Jordi's visual work please visit www.jordifornies.net."(Jordi Forniés)
Magnetic Vines
(solo piano, neoclassical, ambient)
An enticing, lo-fi, solo piano composition, that was recorded in a single take on a 100-year-old Beckwith piano, and captures the pensive feeling of watching land and sky ripple through slowly moving water. Beauty!
"Magnetic Vines is a soundtrack for tending rooftop gardens by moonlight. Inspired by the sea, the stars, and the secret world of plants, their music blends lo-fi acoustic sounds with lush ambient synth textures. " (Magnetic Vines)
Rumpistol
(neoclassical, contemporary music, ambient)
The first single from Danish artist Rumpistol's 7th album 'Isola', ideally captures the mood which circles around pandemic enforced isolation and the many emotional facets following. A highly esoteric composition with  a healthy dose of (lost) lyricism….
"The works of Jens B. Christiansen are driven by his quest for beauty and curiously creating new sounds.
Since his eponymous debut album from 2003 Rumpistol has released numerous albums and EP's and played live shows throughout most of the world. He has collaborated with people like Bill Laswell, Copenhagen Philharmonics, Kill J and MØ, and he also composes music for film, video games, and theatre and dance performances.
In 2004 BBC radio legend John Peel played Rumpistol's music on his show for the first time, and in 2016 Rumpistol's music was used during the enormous opening ceremony for the Paralympics in Rio de Janeiro.
Among many other places Rumpistol has played live at the Roskilde Festival, Boom Festival (PT) and at Mutek Montreal in Canada, and during recent years he has toured the US extensively.
Jens B. Christiansen, along with his band Kalaha, won a Danish Music Award in 2017 and the Carl Prize in 2019." (Rumpistol)
Emergence Collective

(neoclassical, minimalism, acoustic)
An infrequent piece of neoclassical, acoustic minimalism, featuring the unusual instrumentation of nyckelharpa, hammered dulcimer, recorder, and acoustic guitar, with a mammoth crescendo for the patient ones…

"Emergence Collective build minimalist structures that gradually morph through an evolving musical dialogue. Drawing on folk, jazz, early, and contemporary classical music, they generate a hypnotic kaleidoscope of sound, completely unique to every performance." (Emergence Collective)
Disassembler
(modern classical, ambient, post rock)
This Will Destroy You co-founder Christopher Royal King teams with violinist and composer Christopher Tignor as Disassembler, and 'In Devotion', is and excellent first taster from  their debut album 'A Wave From a Shore' out March 11th on Western Vinyl.
"Via tape loops and synth vignettes sent from Los Angeles to New York City, sound artist and This Will Destroy You co-founder Christopher Royal King (AKA Symbol) teams with violinist and composer Christopher Tignor toward richly timbral, emotionally gripping works of spontaneity that unfurl immense sonic details with each replay while marrying West Coast outboard-ambient to studied East Coast modern classical, respectively. ." (Disassembler)
The Music
Christos Doukakis