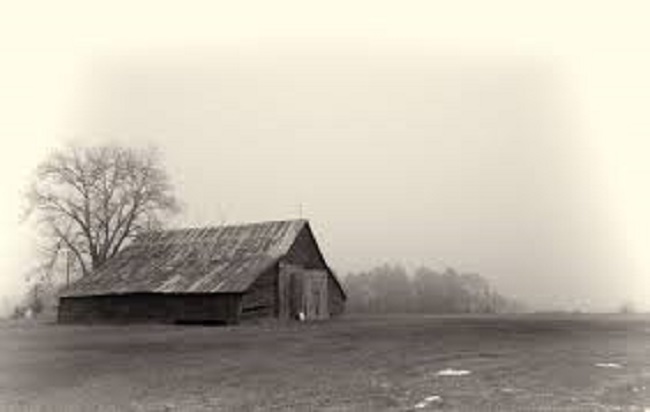 Young folks focuses on the best, fresh folk, acoustic, singer-songwriter indie folk & alt-country jams. Turn it up Folks!
***guêatas aſaqɣ aca=29 (Muisca numerical system)***
Samuel Nicholson

'Frida'
[indie folk]
Press Notes:
Sam is an Edinburgh-born, London-based Indie Rock singer-songwriter. His first album "If You Be My" was released in 2015 and offered reflection on masculine vulnerability and love. His debut single, "Ballroom", enjoyed attention from numerous playlists online and gained the attention of KCRW's Jason Kramer on his weekly radio show in the US. The follow up, "Missing Persons Report" is due for release later in 2020. He is a regular on the London music scene and has enjoyed performances around the UK, notably performing at Edinburgh Summerhall in October 2019. Sam is also lead guitarist for London-based acts Jeremy Tuplin and Calling Blue Jay as well as a frequent collaborator with other musicians in the London scene such as Louis Phillips, Neev and Miind.
Aukai

'Zora' (Feat Lisa Morgenstern)
[folk]
Press Notes:
Aukai was born of composer/instrumentalist Markus Sieber's desire to create music that could work in tandem with film, video, theatre and the visual arts. 2018 sees the release of his latest album 'Branches Of Sun'. The compositions on the album also grew out of Sieber's love affair with the 'Ronroco', a plucked string instrument from Argentina. "This album and project has a lot to do with memories from travel " explains Sieber, " I wanted to create a sonic space where music guides the listener into some imaginative inner journey." Which explains why he came up with the name Aukai in the first place; it's the Hawaiian word for a seafaring traveler, the sort of person who seeks out the stillness in uncertain waters. In the case of Sieber's new record, that meant spending a winter holed up in a mountainside cabin around Colorado's La Plata Canyon. Basic tracks were then cut in Lichte Studio Berlin and brought into full relief alongside cellist Anne Müller (know from her collaborations with Agnes Obel, Nils Frahm), violinist Bogdan Djukic, pianist Angelika Baumbach, programmer Alexander Nickmann, and longtime collaborator Jamshied Sharifi .
Mickelson
'Jagged Tooth'
[indie folk/indie rock]
Press Notes:
Scott Mickelson is an artist/producer from San Francisco. His debut release Flickering was on the Grammy ballot for Best Folk Album and Best Roots Music Performance. His follow up full-length A Wondrous Life received great reviews in the US and abroad which led to his first European tour in 2019. He recently produced the critically acclaimed "Blanket The Homeless" benefit compilation which included fifteen of the top Bay Area artists including Grammy winner Fantastic Negrito.
Mickelson has appeared in NPR Radio, Huffington Post, CBS Morning Show, No Depression, Glide Magazine, Paste Magazine, PopMatters, TheBayBridged, Alternative Press Magazine, San Francisco Chronicle, etc. He also gained national recognition after winning a band search contest sponsored by MTV/7-Up with a prize of $15,000 and a song in the feature film Along The Way.
Fever Dolls
'From Dusk to Dawn'
[indie folk/americana]
Press Notes:
Fever Dolls is a five-piece rock band from New York City. Combining elements of country, punk, electronic and pop music, the band's hook-filled anthems and soul-affirming live shows have earned them a loyal following, with particular praise for their vocal arrangements and cinematic music videos.
Cory James Mitchell Band

'Blue Collar Anthem'
[Southern rock/country]
Press Notes:
Based out of Sarnia Ontario, the Cory James Mitchell Band brings a unique sound to the Canadian Country scene that can't help but catch your attention. The music is gritty, genuine and full of emotion, a barebones style of country blues mixed with the lively backdrops of classic southern rock n' roll.
The Wonderful Nobodies

'Small Town Band'
[indie folk/americana]
Press Notes:
The Wonderful Nobodies (Seth Taylor, Lacy Green, and Aaron Williams) are a Nashville-based trio of singers, songwriters, and multi-instrumentalists hailing from the Appalachian region of Virginia and North Carolina. Individually, they've written hundreds of songs and have played on stages from the Grand Ole Opry to Carnegie Hall. However, it was a Friday night jam that made a band out of the long-time friends. In an attempt to capture that initial magic, they converted a room in their shared house to a studio. When Green brought in the beginnings of "Saviorville", the band's sonic and lyrical identity began to take shape.
TWN is about that gray area between the black and white. It's about being proud and humble. It's about being a small town kid in a big city. Being scared, but brave at the same time. Those are the kinds of contradictions that the characters in their debut album A/B are facing. In an either/or world, they're trying to figure out how to be both.
The Forresters

'I Need to know'
[americana/folk/pop]
Press Notes:
The Forresters is the brainchild of singer/songwriter Anthony Bautovich from the critically lauded, The Orange Humble Band. Free from the confines of any one genre, The Forresters create new ways to blend folk, rock and pop into their narrative of Americana. 
 With luscious melodies and visceral vocal performances, The Forresters deliver emotive stories of fractured relationships, heartbreak and the ways of emerging from it. Founded on a rich sonic tapestry, these bruised and tender tunes have been lovingly mixed by US indie producer, Mitch Easter. 
 Influenced by Jayhawks, Tom Petty, Big Star and Wilco, The Forresters' sophomore album scheduled for release in July 2020, is an evocative collection of songs from the alternative country scene in Australia. 
 Joining Bautovich on vocals are three of this country's finest female singers – Brielle Davis (Not Good with Horses), Katie Brianna and Nashville based Emma Swift. 
 The album features performances by a stellar line-up of musicians including Matt Galvin (Perry Keyes) on guitar, Cameron Bruce (Paul Kelly) on keyboards, Jason Walker (Jason Walker & The Tender Mercies) on pedal steel, Nick Kennedy (Imperial Broads) on drums, Steve Balbi (Noiseworks) on bass, Amanda Brown (The Go-Betweens) on violin and mandolin, Jess Ciampa (The Nature Strip) on percussion and Charlie Owen (The Beasts of Bourbon) on guitar and dobro.
Jacksonport

'The Table'
[indie folk/psych]
Press Notes:
Jacksonport is the solo imagination of musician John Fatum, named for the small town in Door County, Wisconsin where Fatum spent summers growing up. After giving up his Brooklyn, NY apartment in spring 2019, John has been on the road traveling around the United States in his car, Little Nipper, spending his would-be rent money on self- produced recordings. The recordings include synth playing by Julian Pollack (J3P0, The Lesson, Marcus Miller) and electric guitar by Adam Brisbin (Buck Meek, Sam Evian, Cass McCombs) and mixing by Grammy Award Winner Phil Joly (Electric Lady, Common, Lana Del Ray, Daft Punk, The Strokes). Jacksonport will be releasing a new song every month in 2020.
Suitcase Sam

'Friday Afternoon'
[americana/country]
Press Notes:
Suitcase Sam's professional career began with the Hell-Bound Fiddle Band, working out of a bar room near Pontoon Crossing on the Pecos River. There he studied the great traditions of American fiddle, Cowboy poetry, Swiss yodeling and the Hokum blues. He became a connoisseur of ragtime string, the Lomax collection and the very best of Memphis jug; he drank from the fountainhead of the muses: the Mississippi Sheiks, the Ascension Choir, Sonny Boy Terry and Brownie McGhee.
In 2010, Sam moved north to Toronto, Ontario and released his first record under his own name 'Get It To Go' on PLEASENCE Records. The sound of the 'Get It To Go' EP was inspired by 1920's traditional Jazz and drew comparisons to Leon Redbone and Mose Scarlett. The release was followed by a short tour of Canada in support of the record.
In 2012, the song The Sweetest Hippopotamus, from the 'Get It To Go' EP, was adapted into the BravoFACT short-film by the same name. Suitcase Sam, who appeared as himself, composed the music for the film and went on to win the Best Soundtrack Short award at the AOF International Film Festival.
In late 2014, Suitcase Sam released his second EP: 'Waiting On A Train'; a small collection of songs inspired by 1930's Country music, particularly the music of Jimmie Rodgers. The following eighteen months were spent performing live concerts in support of the EP. During this time, Sam opened up for Courtney Barnett, Benjamin Booker, Bloodshot Bill, John Cragie, Mikal Cronin, CATL and Elliot Brood. This period culminated in a short tour of New York in late 2016.
Suitcase Sam joined Curve Music in 2019 with the release of (a repackaged) 'Get It To Go' EP which included bonus tracks from the award-winning soundtrack for "The Sweetest Hippopotamus". And be sure to be on the lookout for 'Goodnight Riverdale Park', the debut LP from Suitcase Sam. Coming Fall 2019 on Curve Music.
Charlie Grant
'Astronaut'
[indie folk/singer-songwriter]
Press Notes:
UK native Charlie Grant got his first break in music as a songwriter for hire, landing cuts with Melanie C, Michael Patrick Kelly, Simply Red, Robert Miles, Marco Mengoni and Leslie Clio, among many others.
However, the original dream of writing and releasing music as an artist in his own right refused to stay quiet for long and kept pestering him from the back of his mind…so, pulling in favours and forming a new currency based on pints of beer owed to various musician friends and studio owners, Charlie got used to recording in the dead of night and set to work on a heartfelt set of songs focused on musicianship, storytelling, and song craft.
Compiled by: Christos Doukakis