Now Alternative playlist series will feature 7 present-day tracks of alternative rock music you should aim your attention at. We will also include grunge, brit rock and also heavy rock tunes and any guitar-driven gem that could fit in the "alternative" genre. Principally, this is current music any fan should not miss, and should be played loud!
ARTIST: The Urban Tales
TRACK: Teenage Moms
ARTIST: Between Two Horse Pikes

TRACK: Oathbreaker
ARTIST: MONOWHALES

TRACK: StuckintheMiddle
ARTIST: Glossy Clouds

TRACK: She's Borderline
ARTIST: Grant Boyer
TRACK: Alarm Bells (Never Drinking Again)
ARTIST: The Replicants
TRACK: Experience (Feat. Cassidy)
ARTIST: Ask Carol
TRACK: Mountains Of Cash
and a special bonus…..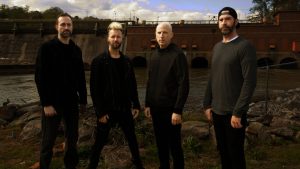 ARTIST: Pistols At Dawn
TRACK: Truth
Compiled by: Christos Doukakis